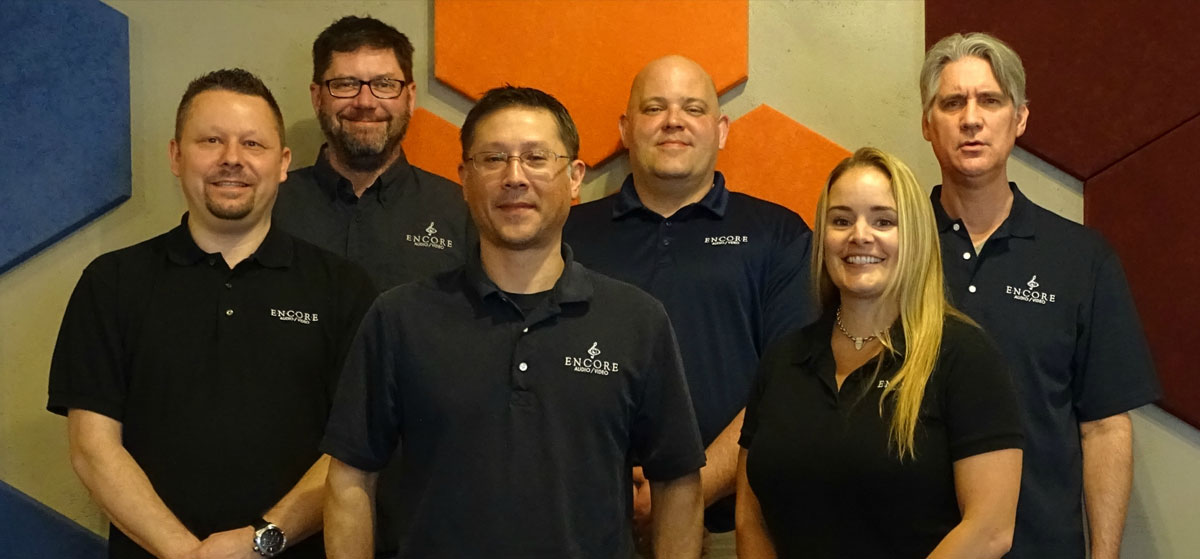 Who We Are
For more than 30 years, Encore Audio/Video has stayed true to one core belief: technology should be fun, easy to use, and enhance your lifestyle.
Our company started as a specialty Sony retailer in 1981. Today, we are Portland's premier, full-service audio/video resource. In addition to offering more than 70 of the best audio/video brands in the industry, a custom design center and professional installation, Encore Audio/Video can also provide solutions for your home automation, networking and surveillance needs.
We are large enough to offer an impressive product selection and competitive pricing, yet small enough to offer customized solutions and highly personal service.
While Encore Audio/Video will continue to evolve right along with new and emerging technologies, our commitment to delight and amaze you will never change.
Our Mission
Our mission is to connect people with innovative technology solutions to simplify and enhance their lives at home and work. Our pledge is to establish lasting relationships with our customers by exceeding their expectations and gaining their trust through exceptional performance and delivering easy-to-use options for all electronics systems within their residential or commercial space from smart home control to commercial networking. Our friendly, knowledgeable and professional staff will help inspire, educate and problem-solve for our customers.